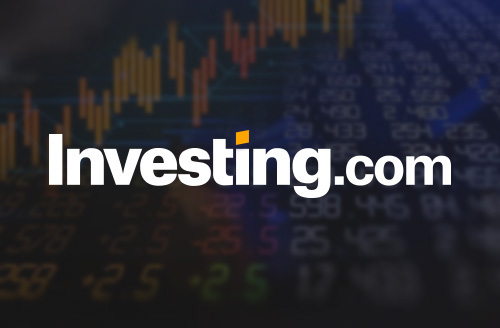 With U.S.-China tensions , investors are anticipating another volatile week for equity markets where so far, the economic recovery has been the key focus.
Investor nervousness was on display during Friday's session as President Donald Trump announced that the U.S. is looking into revoking a special trade treatment for Hong Kong, an autonomous territory, in response to a controversial security law that China is pushing through to clamp down on political protests.
Though U.S.-China tension and re-opening of the economy will be the key areas of focus this coming week, there are also some important earnings releases that shouldn't be ignored. These three tech stocks might surprise markets when they report quarterly numbers:
1. Zoom Video 
Zoom Video Communications (NASDAQ:) will report its first quarter earnings for its 2021 fiscal year after the market closes on Tuesday, June 2. Analysts are expecting $0.13 a share profit on projected revenue of $276 million.
One of the clear winners in the coronavirus and post-pandemic economy, Zoom is now being used by millions of workers and students, who've flocked to providers of digital communications, after countries were forced to lockdown citizens and businesses and schools were closed.
In March, Zoom disclosed that the number of daily users for its video conferencing platform ballooned—boosted from an earlier peak of 10 million to more than 200 million currently. For that very reason, shares of Zoom have massively outperformed other tech sector names during this economic meltdown.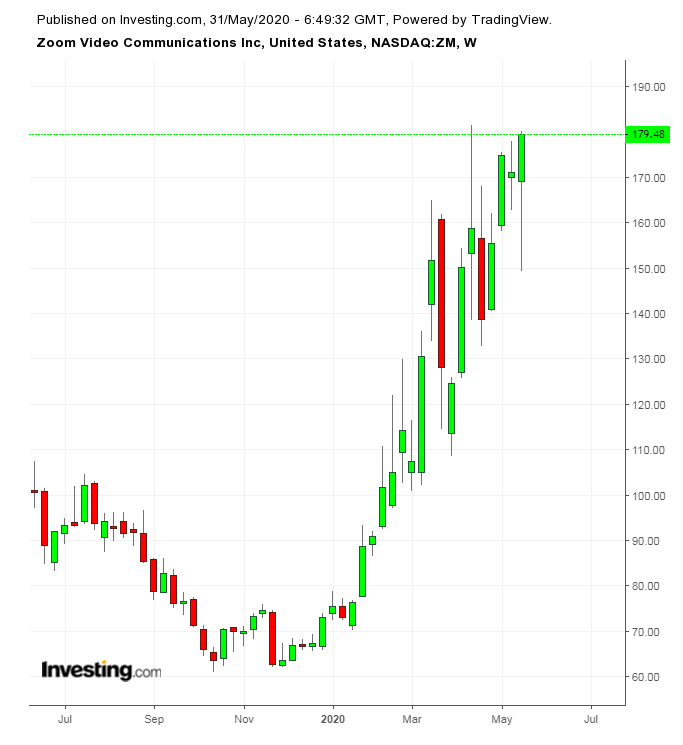 Trading at $179.48 at Friday's close, Zoom's stock has jumped 164% in 2020, just a year after its IPO, when it priced at $36.
Amid surging utilization, the San Jose, California-based company is also trying to reassure users that its platform is safe after a number of security breaches during the pandemic rush exposed the issue of malicious hacking on its platform.
2. Slack 
Slack Technologies (NYSE:) will report its fiscal 2021, Q1 results after the market close on Thursday, June 4. Analysts are projecting -$0.04 a share profit on sales of $254 million.
Slack, whose platform makes it easy for offsite workers to communicate and coordinate work documents, is another beneficiary of the virus-driven escalation in people working from home.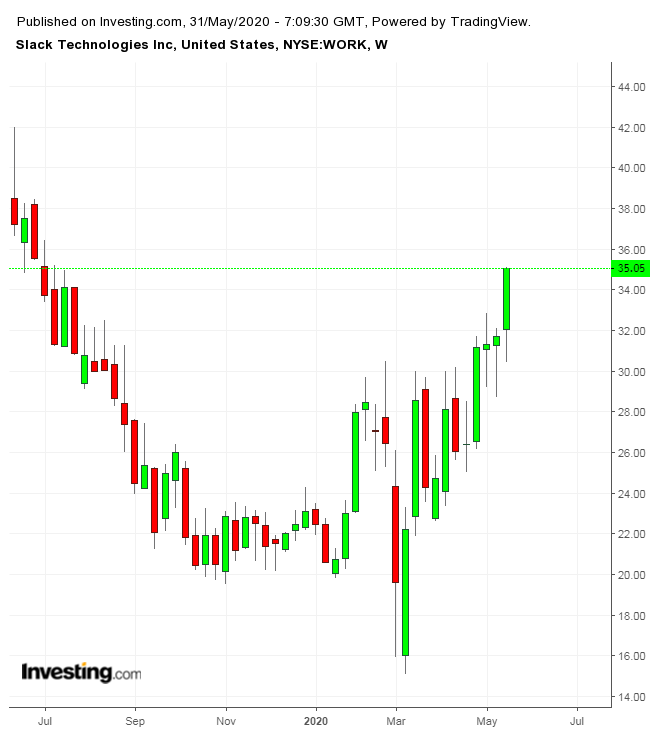 Its stock, which closed on Friday at $35.05, has gained 56% this year, even after a sharp decline in March. Still, some analysts have doubts about its long-term prospects.
It faces strong competition from Microsoft's (NASDAQ:) rival Teams product.
"No investor doubts Slack's cult-like product portfolio and impressive growth trajectory," Wedbush analyst Daniel Ives said in a recent note. "The issue comes down to its long-term growth profile" with Microsoft CEO Satya Nadella "laser-focused on its Teams and the Office 365 opportunity."
3. Broadcom
The final big chipmaker to release earnings this current season is Broadcom (NASDAQ:). The company will report its fiscal Q2 2020 earnings after the market closes on Thursday. Analysts are expecting $5.14 a share profit with the projected sales of $5.69 billion.
Broadcom shares have come back strongly after the March slump, on hopes that chip demand won't decline in the virus-driven slowdown.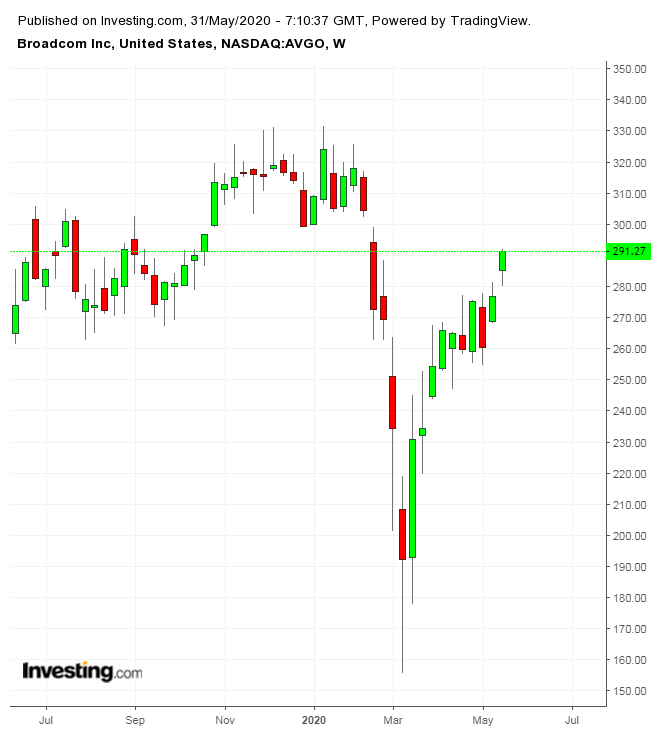 The stock closed at $291.27 on Friday, after rising about 3% for the day.
In the latest earnings report, investors will be keen to know whether the company's current strategy, spearheaded by CEO Hock Tan—to grow through acquisitions as well as buying software assets that are struggling—is paying off.
Last year, Broadcom acquired Symantec's (NASDAQ:) enterprise security division, which produces software to keep hackers out of corporate systems, for $10 billion. In 2018 the company concluded a $19 billion takeover of CA Technologies. After these deals, more than 80% of Broadcom's sales will now be derived from segments considered stable and sustainable such as cloud, networking, software and storage businesses.