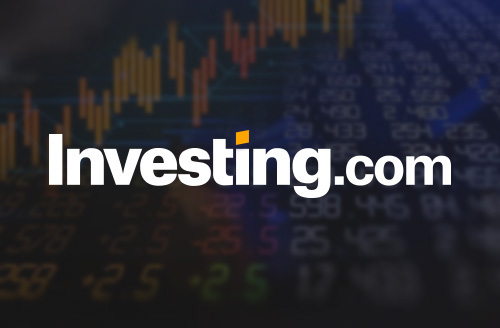 For investors who are closely watching the stock of troubled planemaker Boeing (NYSE:) it's been quite a month. Shares of the Chicago-based aviation and defense giant have gained about 80% during the past one month after hitting their lowest level since 2013, $95.01 during the March crash.
Shares jumped 12% to $230.50 on Monday, their sixth consecutive winning session, a period which produced more than 50% gains.
The furious rally comes despite the fact that this industrial conglomerate still faces a significant number of daunting challenges. Boeing has to revive demand for its planes, which dried up completely because of the COVID-19 pandemic. The company also has to manage its soaring debt load and win regulatory approval for its grounded 737 MAX jetliner after last year's two fatal crashes.
Right now, investors have chosen to ignore those issues, focusing instead on the economic reopening— currently so powerful that it pushed the to a new record high on Monday, erasing all losses suffered during the start of the coronavirus health crisis. Indeed, since the benchmark bottomed in March, every single one of its listed stocks has now posted a positive return.
Airline Industry Buy Signal
For Boeing, the biggest buy signal is coming from the airline industry, which is seeing travelers returning more quickly than expected.
American Airlines (NASDAQ:) said last week it would boost July flights by 74% compared with June. The busiest days next month will have about 4,000 flights, up from 2,300 currently. The July figure is equivalent to 40% of capacity a year earlier, compared with 30% in June, the airline announced Thursday. Capacity was even lower in May, after the devastating collapse in travel spurred by the COVID-19 pandemic.
Boeing has also benefited from some bullish calls by Wall Street analysts. Over the weekend, Goldman Sachs raised their price target for Boeing to $238 per share from $209, saying that airlines weren't cutting back their plane delivery plans as much as the market had expected.
And on Monday, brokerage firm Seaport Global Securities began publishing research on Boeing, recommending that investors buy it, giving it a price target of $277 a share. "Absent another Covid-19 wave, we think the worst is now being priced in," Seaport said in a Wall Street Journal report.
Uncertainties Continue To Linger
Amid all the optimism, however, there are still many uncertainties that could cause this rally to sputter. In Boeing's case, this has happened repeatedly during the company-specific crisis since the two fatal crashes involving its MAX jetliner last year.
Boeing halted work on the MAX at its Seattle-area plant in January, uncertain as to when regulators would lift the grounding imposed on the popular model in March 2019. The global flight ban had already hurt sales of Boeing's best-selling jet and tarnished the company's reputation.
As a way of dealing with both crises, Boeing told investors in late April that, as part of its survival plan, it would eliminate thousands of jobs and raise more debt. The company had already suspended its dividend and canceled a planned deal with Brazilian plane maker Embraer SA (NYSE:) that would have cost $4.2 billion.
Another big unknown: if the economy recovers quickly will people feel safe enough to resume flying in the next few months. Current forecasts from airlines may be too optimistic should a second wave of the virus spike and governments re-institute some version of lockdowns in response.
Consensus forecasts compiled by data provider FactSet show that the combined revenues of and (PA:) aren't expected to top their 2018 levels until 2023. Sales that year would still be 7% below what analysts expected a few months ago for 2020.
Bottom Line
The quick rebound of Boeing shares shows that investors are becoming more hopeful about the revival of the airline industry in the wake of some positive economic data. But whether that bullish scenario will be enough to improve Boeing's sales isn't certain, especially when almost every airline around the globe is facing a cash crunch. And of course, the world is still in the midst of dealing with the coronavirus, which still hasn't been vanquished.