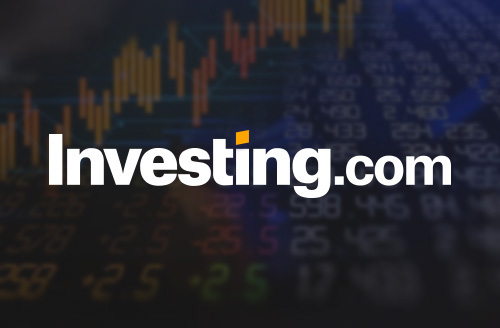 Shares of global technology giant Microsoft Corporation (NASDAQ:) have had an amazing run so far in 2020. Investors sent the stock soaring after seeing   in the first quarter. This built strong expectations for additional gains this year.
Currently the world's most highly valued company, with a market cap of $1.4-trillion, Microsoft shares have already surged about 19% this year, after the stock had previously delivered returns of about 60% to shareholders in 2019. MSFT closed yesterday at $188.94, a bit below the all-time high of $198.52 reached on June 10.
After this powerful up-move, the big question for investors is whether this great stock is still worth buying, especially when the post-pandemic rally could be starting to falter and many top fund managers have begun to question the probablility of a quick economic rebound while the virus continues to rage.
It's likely that Microsoft could head lower by 10-15% if there's a market correction when investors decide to take some risk off the table and refocus attention on the pandemic. That said, the Redmond, Washington-based software behemoth is one of the safest long-term bets in the technology space. That makes its shares worth buying when they become cheaper.
All The Right Moves
The reason for this optimism is simple: Microsoft has made all the right moves during the past decade. It's now in the gratifying position of being able mine the rewards of its previous investments.
Following a massive transformation spearheaded by Chief Executive Satya Nadella, which started more than five years ago, the company has become one of the most powerful players in the fast-growing cloud-computing market, commanding the segment's second largest market share, with only Amazon (NASDAQ:) ahead.
When he assumed the position of CEO in early 2014, Nadella began diversifying Microsoft's revenue away from its traditional growth engines—Windows and Office software. The company invested heavily in data centers and other infrastructure to help corporate customers run applications and store information. The growth in this segment continues unabated. In the four quarters to Dec. 31, Microsoft's profit has more than doubled.
The coronavirus pandemic in 2020 was a massive shock for the global economy, prompting concerns that companies would cut back on IT spending globally as they deal with one of the worst recessions of this century. But judging by Q1 numbers and the latest trends, it seems Microsoft's business environment has only become more productive.
During the first quarter of 2020, the company's cloud business has grown stronger as COVID-19 lockdowns accelerated the pivot from on-premise to cloud-hosted workflows. Demand for Microsoft's cloud infrastructure, communications, CRM, and productivity tools has surged.
Too Far, Too Fast
Still, despite a strong bullish trend backed by robust fundamentals, some investors are concerned that tech stocks in general have moved too far, too fast. That could be especially concerning as evidence of a second virus wave is rising in the U.S.
Nevertheless, aside from these short-term risks, executives at Microsoft remain resolutely positive about future earnings growth. As Nadell told investors in April after the recent earnings release:
"We've seen two years' worth of digital transformation in two months. From remote teamwork and learning, to sales and customer service, to critical cloud infrastructure and security." 

"We are working alongside customers every day to help them adapt and stay open for business in a world of remote everything. Our durable business model, diversified portfolio, and differentiated technology stack position us well for what's ahead."
Add Microsoft's rock-solid dividend and excellent track record on payouts to the stock's appeal and it looks like an even more attractive investment—especially during an uncertain economy. Since 2004, when the tech giant first began paying a dividend, its payout has swelled more than four-fold. Currently its annual yield is 1.09% with a quarterly payout of $0.51 per share.
Of course, companies that pay reliable dividends are in a much better position to withstand selling pressure than those that don't, making them less volatile in a bear market since they provide guaranteed, fixed income to shareholders.
Bottom Line
As investors continue to remain jittery about the global economic outlook amid fears about the second wave, any weakness in Microsoft stock should be considered a buying opportunity. The company is a mainstay of the global economy.
It develops and supplies 75% of the operating systems used by computers and servers worldwide. Microsoft's strong fundamentals make it a safe, long-term bet in the tech space.