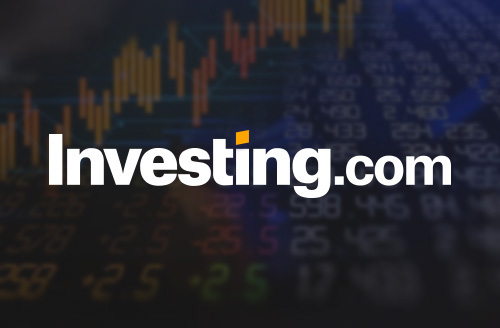 Despite setbacks in the last year, top cannabis firm Canopy Growth (NYSE:) (TSX:) is still something of a trail-blazer in this relatively new industry that is constantly evolving. And shareholders got a taste of just that on Monday, when the company held its annual investor day.
The Ontario-based grower outlined its plan to focus on its "2.0 products," namely cannabis-based vapes and infused drinks, as a means of improving its financial footing and regaining the market share it has lost in the past year.
The push to roll out cannabis-infused drinks is part of a strategy of marketing to a client base that is not interested in smoking. Company executives have reportedly said the idea is to reach customers that are looking for replacements for alcohol.
It is all part of Canopy's drive to reinvigorate investor interest and improve upon a string of poor , including its most recent fourth-quarter report that included a C$1.3-billion ($960 million) net loss.
Canopy also plans to, as CEO David Klein reportedly put it, "make a lot of noise in the US," by increasing its activity in the American cannabidiol (CBD) market.
Canopy Growth shares gained just under 0.25% on the New York Stock Exchange yesterday, closing at US$17.37, but lost just over half a percentage point on the Toronto Stock Exchange, closing at C$23.465. So far this year, Canopy shares on the NYSE have lost 18%.
Charlotte's Web Sinks After IPO Announcement
Shares of US-based CBD producer Charlotte's Web Holdings (OTC:) had been seesawing their way upward since last month, until the company announced last Tuesday it plans to raise C$67.5 million ($49.8 million) in a public offering in Canada. The funds would be destined for business development and general working capital.
The stock fell more than 14% by the close of that day in New York and continued to drop, posting another 3.79% loss on Monday, to finish at $4.43.
Charlotte's Web shares last month were buoyed by news it had secured a US patent for an improved variety of hemp. This is the company's second patent for hemp genetics, reinforcing the its reputation as a leader in the CBD market.
In the last quarter, the company recorded $21.5 million in sales, far outpacing other CBD producers.
For Hexo, The Bad News Keeps Coming
Hexo (NYSE:) (TSX:) shares continued to fall throughout last week, after the Ottawa-based marijuana grower said it would seek to raise C$34.5 million ($25.4 million) in a new equity offering.
Hexo shares fell 11% that day, and continued to fall throughout the rest of the week and into Monday, when they closed 2% lower at $0.738 in New York and down 3% to C$0.99 in Toronto.
Jefferies analyst Owen Bennett was quoted as saying the equity offering will dilute Hexo shares by about 5%.