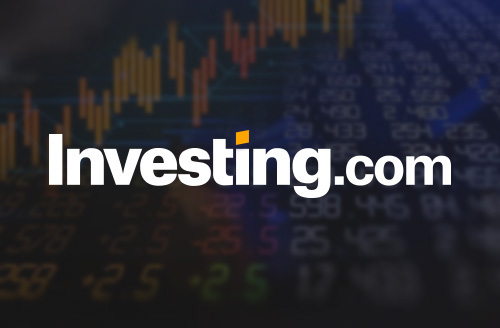 It's getting warm. But not warm enough or fast enough for the liking of the bulls.
As the market awaits another at 10:30 AM ET (14:30 GMT), forecasts are pointing to a dreaded triple-digit injection into storage due to underwhelming gas burns for air-conditioning and other power needs.
And despite a warmer-than-normal outlook, less intense heat could have wider implications for upcoming storage injections, especially at a time of demand weakness in the industrial and liquefied-natural-gas sectors.
A consensus of forecasts tracked by Investing.com shows the US Energy Information Administration is likely to report a build of 106 billion cubic feet for the week ended June 19, versus a previous increase of 85 bcf for the week to June 12.
This is above the 103 bcf build seen during the same week a year ago and the 73 bcf in injections averaged over 2015 to 2019.
Gas Storage Could Be Nearly 32% Higher From A Year Ago
It would also increase gas stockpiles in storage to 2.998 trillion cubic feet. That would be 17.8% higher than the five-year average and about 31.9% above the same week a year ago.
"A larger-than-average storage injection coupled with LNG feed-gas deliveries falling for the sixth straight week are weighing on the market," Houston-based gas risk consultancy Gelber & Associates said in an email to clients that was shared with Investing.com.
The immediate outlook on temperature isn't helping either, the firm said, adding: 
"To make things worse, the eight to fourteen-day weather outlook continues to taper off into milder temperatures, which equates to slightly less cooling demand than anticipated just a few days ago."
Naturalgasintel.com held a similar view of both the weather and gas consumption levels.
"Summer heat has taken hold across most of the Lower 48, leading to stronger power burns," Associate Editor Kevin Dobbs wrote in a post on the industry news portal.
Dobbs added: 
"But futures markets have looked for indications of extreme temperatures to drive lofty cooling demand and offset the shocks of the coronavirus pandemic and the global recession it induced."
NatGasWeather, in a Wednesday afternoon forecast, said after cooler trends of the past few days, temperatures were back to a little higher, though weather systems were still preventing a build up of impressive, or widespread heat.
Weather Set To Be Less Intense Into Fourth Of July
For next week's Fourth of July weekend, the data "trended cooler," with weather systems over the eastern US set to prevent upper high pressure "from getting quite as strong as previous runs," NatGasWeather added.
Gas production, meanwhile, increased back above 87 billion cubic feet per day this week, in line with a rise in associated gas output from a pick-up in oil drilling activity. US crude production rose to 11 million barrels per day in the week to June 19, from a 2020 low of 10.5 million bpd in the previous week. 
It was the first rise in oil production in 13 weeks. US crude output hit a record 13.1 million bpd in mid-March, just before coronavirus-related lockdowns decimated global fuel demand and forced supply rationing across the world.
LNG export levels were hovering near 4.0 billion cubic feet per day, up from recent lows but still below capacity, as demand from formerly reliable destinations in Europe and Asia remains anemic, due to the slow recovery in their economies and weaker industrial energy needs. 
The threat of a second wave of coronavirus wave is intimidating, to say the least.
Pandemic Sets New Alarm Bells Ringing
At least 22 of the 50 US states have reported a rise in COVID-19 cases, after reopening their economies over the past two months. In Arizona, a particular hotspot, infections shot up 54% in a week. Over 123,000 Americans have died and over 2.4 million have been infected by the disease. A new model by the University of Washington predicts 200,000 coronavirus deaths in the United States by Oct. 1. 
Outside the US, there have been renewed outbreaks. India, South Korea and New Zealand have all reported a rise in cases of COVID-19 recently.
"While further progress on treatments and vaccines for COVID-19 could lead to added confidence on lifting of lockdowns … these are unpredictable times," shipbroker Fearnleys AS said in a post by naturalgasintel.com, adding that LNG sentiment remained "flat" at best.
Needless to say, none of these are helping gas prices.
Henry Hub benchmark natural gas futures were headed for a fourth weekly decline on Thursday, showing a drop of 5.6% and are hovering at their lowest in two months. This is the longest stretch of weekly declines since late December 2018. So far this month, natural gas futures have lost 15% in value. 
"The volatility and lack of timing makes it difficult to be long at this stage of the game in gas," said Scott Shelton, energy futures broker at ICAP in Durham, North Carolina.
*Disclaimer: Barani Krishnan does not own or hold a position in the commodities or securities he writes about.