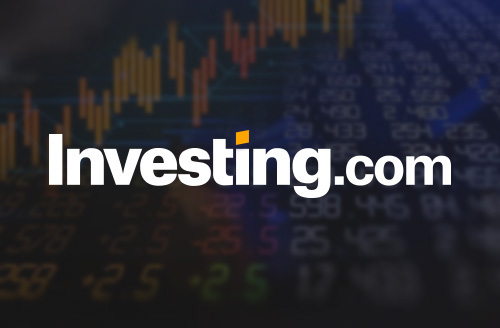 While the volatility in the U.S. markets increases, adding an international dimension to your portfolio could help diversify some of the home-bias away.
So far, we have discussed exchange-traded funds (ETFs) that may be appropriate for investing in the market, including , , , , and .
Today, we extend the discussion to Italy and Taiwan. The respective funds have different sectoral allocations and year-to-date (YTD) returns. Let's take a closer look.
1.iShares MSCI Italy ETF
Current price: $24.47
52-week range: $17.84 – $30.43
Yield: 1.92%
Expense ratio: 0.49%
The iShares MSCI Italy ETF (NYSE:) provides exposure to a range of companies in Italy, listed on the Milan Stock Exchange. The fund started trading in 1996.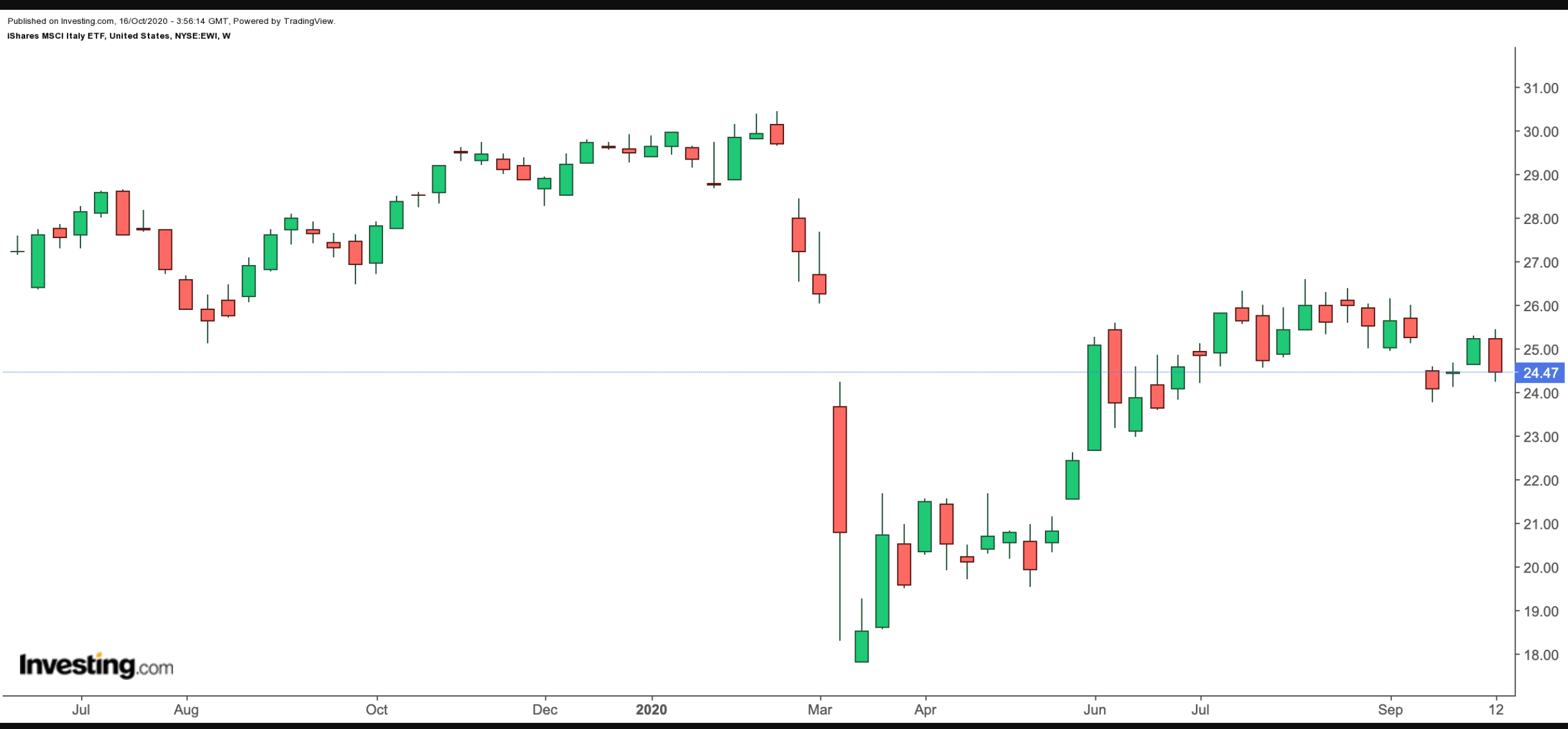 With a population of more than 60 million, Italy is one of the largest economies of the European Union and a member of the Eurozone, OECD, G7 and G20. It is the eighth leading exporter worldwide. Germany, France, the U.S., Spain and the UK are its most important trading partners. Many leading Italian companies are well known for the quality of their products.
According to the OECD, Italy's gross domestic product is expected to drop by 14% this year and recover about 5% in 2021. The country has been feeling the adverse economic and health effects of the pandemic.
High public debt and structural inefficiencies which affect the economy are points to remember when investing in the country. A recent academic study also highlights:
"Among member countries, Italy's banking system is one of the biggest challenges facing the EU."
EWI, which has 27 holdings, tracks the MSCI Italy 25/50 Index. The top 10 companies comprise over 65% of net assets, which stand at $185 million. Utility, energy and financial firms lead the fund.
Multinational power company Enei (MI:) leads the fund with 22.21%. Next in line are banking group Intesa Sanpaolo (OTC:), automaker Ferrari (NYSE:), oil and gas giant ENI (NYSE:) and Fiat Chrysler Automobiles (NYSE:).
Since the start of the year, EWI is down about 15%. Its trailing P/E and P/B ratios stand at 13.03 and 1.09, respectively. As a result, the fund may start to look appealing to value investors.
However, in the coming weeks, there is likely to be more volatility in Italian shares that make up EWI. Rising COVID-19 cases, a prolonged economic contraction, as well as the gridlock in the current trade negotiations between the EU and the UK are likely to put pressure on the Italian economy. We would look to buy the ETF around $22.50. Options are also available on the fund, enabling investors to put together hedging strategies.
2. iShares MSCI Taiwan ETF
Current price: $45.86
52-week range: $29.15 – $46.82
Yield: 2.32%
Expense ratio: 0.59%
The iShares MSCI Taiwan ETF (NYSE:) provides access to large- and mid-sized companies in Taiwan. The fund has been trading since 2000.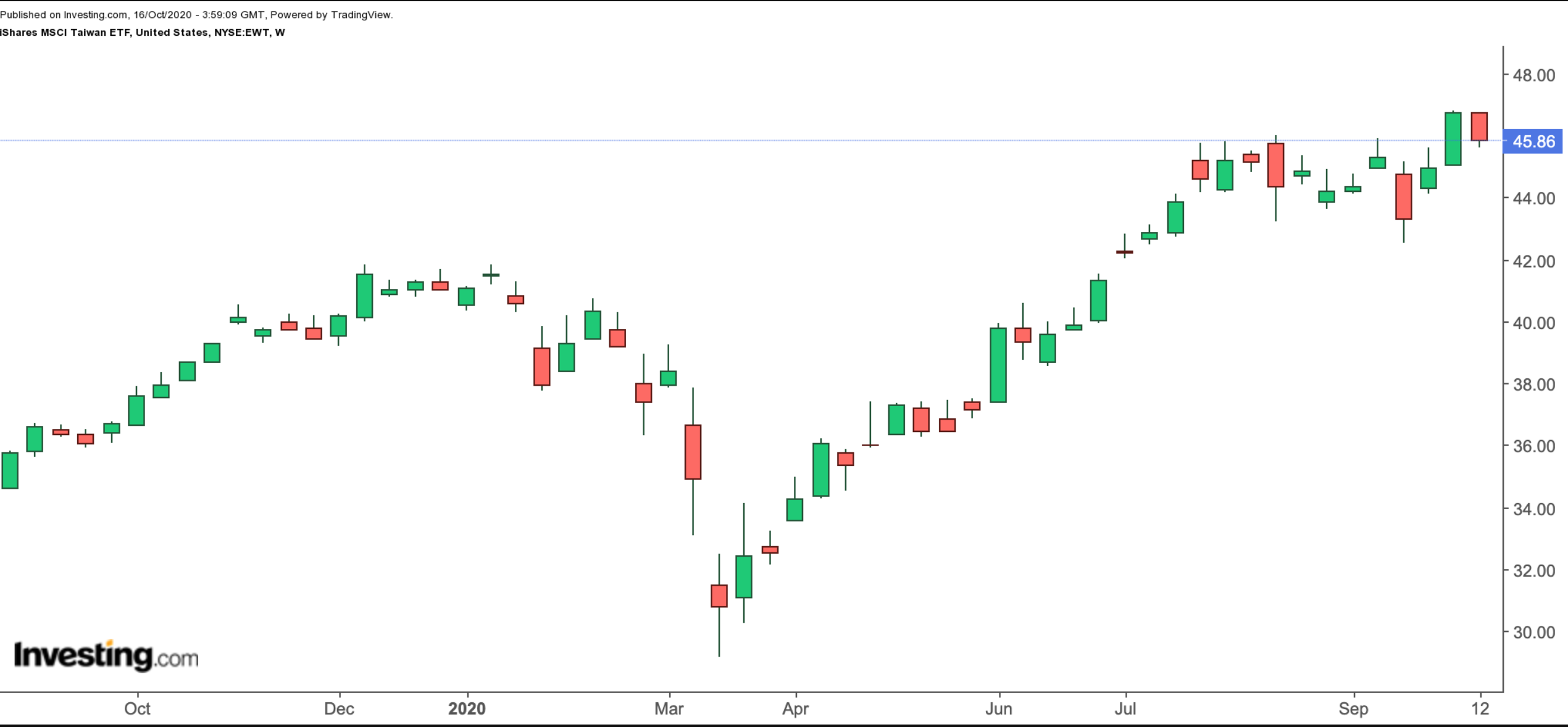 According to recent projections, Taiwan's economy is expected to grow by 0.3% in 2020 and 3.0% in 2021. The country, whose population stands close to 24 million, has been praised for its success in combating the novel coronavirus.
EWT, which has 89 holdings, tracks the MSCI Taiwan 25/50 Index. The top 10 firms comprise around 45% of net assets of $4.6 billion. Information technology firms lead the fund with over 60%, followed by financials. In that sense, EWT's industry focus is quite different than that of EWI. In fact, the country's high-tech exports have been in demand, in part, thanks so the 'stay-at-home, work-from-home' trend globally.
Semiconductor giant Taiwan Semiconductor Manufacturing (NYSE:); chip designer MediaTek Inc (TW:); contract electronics manufacturer Hon Hai Precision Industry (OTC:), also known by its trade name Foxconn; semiconductor foundry United Microelectronics (NYSE:); and telecommunications company Chunghwa Telecom (NYSE:) lead the index members.
YTD, the fund is up around 11%. In fact, Taiwan's equity market has fared much better than many other markets. Finally, EWT's trailing P/E and P/B ratios are 17.36 and 1.78, respectively. We'd look to buy the dips in the fund.