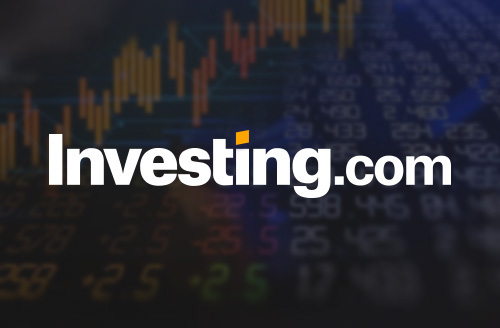 The dichotomy is quite startling.
U.S. chocolate and candy sales are up more than 8% from last Halloween. But the price of , the raw material for those treats, is down more than 8% for October—its biggest drop in seven months—as the COVID-19 pandemic generates its own scare during the annual spookfest and other year-end festivities.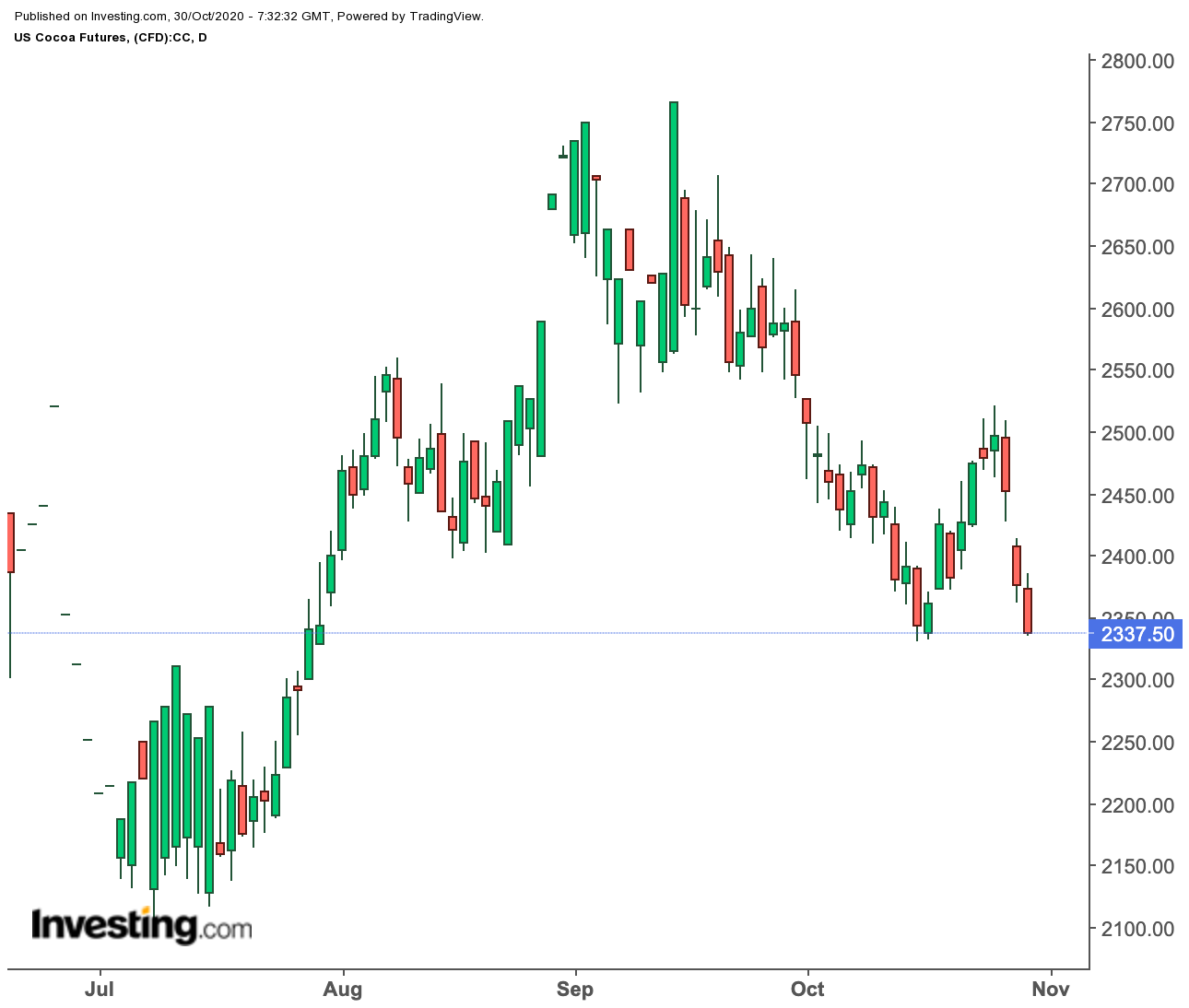 There's an explanation for the divergence.
While not everyone will participate in Halloween this year, the National Retail Federation found that people who are, will spend more money than they did last year.
Despite social-distancing, and wearing masks to protect rather than scare others, those involved in trick-or-treating will likely spend on average $92.12 on candy this time—about $6 more than last year, fooddive.com noted in a blog on Tuesday.
For candy makers, Halloween is the largest candy selling holiday on the calendar and a significant portion of income. To protect that, major manufacturers like Mars Wrigley, Hershey (NYSE:) and Ferrero Rocher have adopted new strategies on packaging, selling and marketing of their produce to cater to consumers during this season of uncertainty.
From placing seasonal candy offerings on shelves a few weeks earlier, to updating product mixes and selling smaller-sized bags to meet increased demand for at-home occasions, candy manufacturers have worked to meet the needs of consumers during the coronavirus pandemic.
The approach seems to have worked. Hershey said earlier this month retail sales were 19% higher compared to a year ago through the end of September. At Ferrero, sales were up 15% so far, while Mars Wrigley categorized the season as "strong."
But the Halloween sales boost in the U.S. alone won't do much for cocoa demand worldwide, as the pandemic is still likely to have an adverse impact on chocolate consumption in Europe and other markets, which typically enjoy an annual peak in sales during Christmas, Hanukkah and New Year festivities.
Jack Scoville, who analyses soft commodities including cocoa, for Chicago's Price Futures Group, wrote in a note issued Thursday:
"Cocoa futures in New York and London are lower on demand concerns caused by the coronavirus outbreak that seems to be surging again in the U.S. and the E.U."
New York-traded cocoa on ICE settled at $2,337.50 per tonne on Thursday, on track to end October down by some 8.2%. That will be the biggest monthly drop for U.S. cocoa futures since March, when the market tumbled 18.5% at the height of worldwide lockdowns over the COVID-19.
But cocoa has had a couple of good months this year. The confection and beverage material experienced a 7% price rebound in July and a 13% jump in August—its biggest one-month leap since September 2019—as the onset of summer and relaxation of economic curbs spurred greater consumption in Western and other markets.
But with Germany and France instituting new lockdowns this week and the United States recording 9 million COVID-19 cases and more than 225,000 deaths, demand is only expected to worsen.
Scoville said cocoa grinds, which determine the quality and quantity of cocoa prices, had suffered since the first quarter due to the general malaise that has struck the industry.
Grinding produces the cocoa butter that gives chocolates and ice-cream their smooth, creamy taste. It also turns out the cocoa powder required for baking and for making beverages such as hot chocolate.
Scoville wrote:
"The North American and European cocoa grinds were at least 4% lower than a year ago and the Asian cocoa grind was down 10% from last year. The harvest for the next main crop is meanwhile spreading through much of main growing area West Africa and very strong production is expected."
He added that political uncertainties were also clouding the crop's outlook. The Ivory Coast, the top produces is facing into an election and its "campaigning season at least could result in some violence." And the upcoming Nov. 3 presidential election could dent consumption in the U.S, a major global consumer.
Happy Halloween and be safe, everyone!
Disclaimer: Barani Krishnan does not have a position in the commodities or securities he writes about.