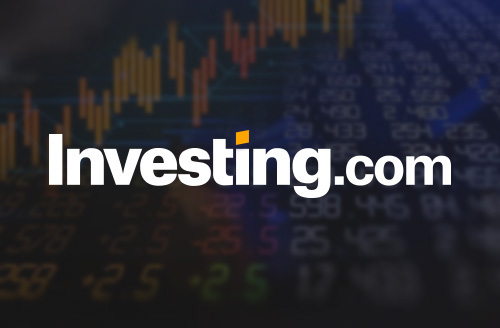 In addition to health worries, worldwide economic uncertainty has been one of the pandemic's consequences so far in 2020. Many consumers have been cutting back on expenses. Yet, one expenditure that most of us cannot cut down on is utility bills.
Therefore, we will look at two utility companies that investors may want to keep on their shopping list. They are United Utilities (LON:) (OTC:) and SSE (LON:) (OTC:).
Investors Favour Utility Shares
Many market participants regard utility companies as recession-proof. Passive-income seekers also favor these businesses as they typically pay stable and juicy dividends. Rock-bottom interest rates mean dividend-paying shares are ever-more important for many long-term portfolios.
The second wave of the novel coronavirus continues to effect many countries, including the UK. According to a recent study by Imperial College London and Ipsos MORI:
"an estimated 128 people per 10,000 of England's population has the virus that causes COVID-19, compared to 60 as Oct. 5. This corresponds to 96,000 new infections each day."
Put another way, Britons, like billions of global citizens, could be getting ready for a long winter indoors. In that case, we can expect usage of electricity, gas and water to continue at high levels. With that information, let's take a look at 2 shares worth considering.
United Utilities
UK-based United Utilities supplies water and sewage services to the North West of England. Its customer base stands around 7 million people providing a relatively resilient business model.
In late September, the group released a trading update ahead of its half-year results, due on Nov. 25. Despite the pandemic, its overall operations are in line with the expectations for the full year 2020/21.
So far in the year, UU stock is down about 7%. On Oct. 29, it closed at 859.80p ($22.5 for U.S.-based shares). The current price supports a dividend yield of 4.92%. Forward P/E and P/S ratios are 19.80 and 3.20, respectively. We'd consider buying the dips in UU stock.
SSE
SSE's focus is on regulated electricity networks and renewables sources of electricity. In June 2019, the UK became the first major economy to legislate for "net zero" emissions by 2050.
SSE wants to lead the "green economic recovery," and bring all greenhouse gas emissions to net zero. For example, it is currently building the worlds' largest wind farm in Dogger Farm, off the east coast of Yorkshire.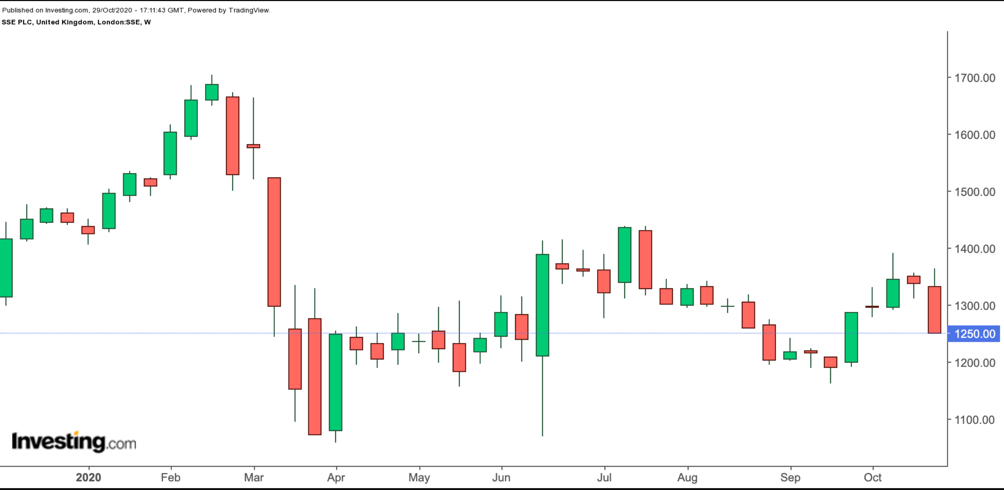 On Sept. 30, the group released a trading statement ahead of its half-year results which will be released on Nov. 18. The group's profits from renewables account for more than a third of its current profits. The group plans to increase the percentage in the coming quarters. Management has also been working on ensuring net debt levels remain under control.
Year-to-date, the stock is down around 12%. On Oct. 29, SSE shares closed at 1,250p ($16.28 for U.S.-based shares). The current dividend yield stands at 6.27%. Forward P/E and P/S ratios are 18.55 and 1.94, respectively. We like the stock as SSE is a robust investment in the future of renewable energy in the UK.
Bottom Line

As we enter the last quarter of the year, investor risk appetite remains sluggish while volatility remains high in many markets. Investors who are interested in exchange-traded funds (ETFs) with a focus on utility shares may also want to research the following funds:
Utilities Select Sector SPDR® Fund (NYSE:)
iShares Global Utilities ETF (NYSE:)
John Hancock Multifactor Utilities ETF (NYSE:)
Vanguard Utilities Index Fund ETF Shares (NYSE:)
Finally, those investors who are interested in alternative energy sources may find the following ETFs appealing:
Invesco Solar ETF (NYSE:)
First Trust NASDAQ® Clean Edge® Green Energy Index Fund (NASDAQ:)
VanEck Vectors Low Carbon Energy ETF (NYSE:)
We plan to return to the topic in the coming weeks.